Image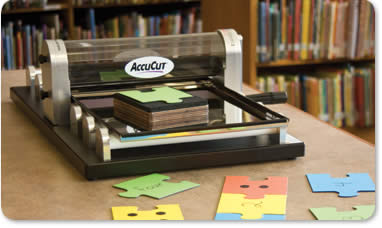 Ellison Die-Cut Machine
Die-cutting is a fast and easy way to cut the perfect shape every time from a variety of materials—including multiples. When paired with our hand-operated machines, a steel-rule die works just like a cookie cutter and can quickly cut a curriculum-based shape for countless learning opportunities.
Our Machine is located behind the circulation desk and is available by request. Our personal collection includes the Alphabet (Uppercase) and a few holiday themed dies. Select dies can also be placed on hold by request. For more information or to set up a time of use contact the library.
Image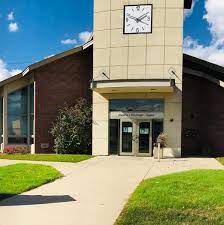 Library Visits
If you would like to bring your class to the library for a tour, story time, research project, or any other reason, please call 608-546-4201or email askus@kraemerlibrary.org to schedule a visit.