Welcome to Kraemer Library's Virtual Children'sRoom.
Click on the Image to be transported to our virtual children's library on Google Docs. The link to new books read-alouds, and other fun themed activites can be found by clicking on items in the room and following their link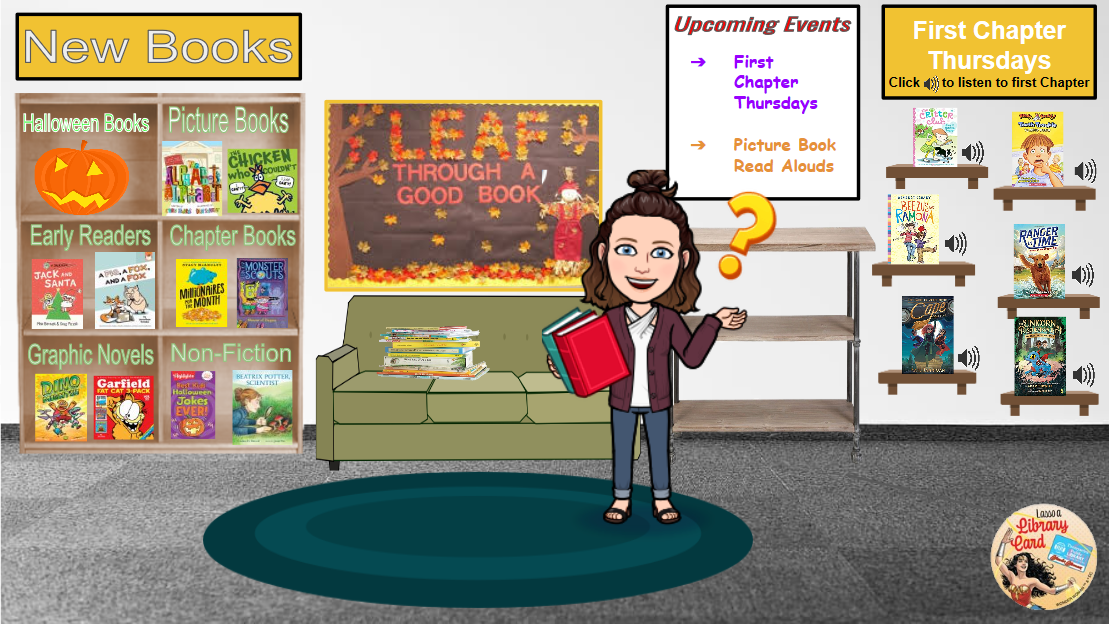 Join us for First Chapter Thursdays!
Click on the Books in our virtual library to be sent to Miss Brittany's videos of her reading the first chapter of new and popular titles in our collection. If you are excited about what you listen to make sure to request it here at the library so you can continue your adventure at home.