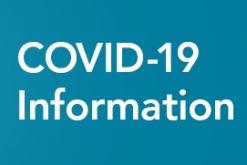 PLEASE CHECK FOR UPDATES REGULARLY!!
UPDATE 5/25/2021: We are excited to announce that we are open with limited service Monday through Thursday, from 10 am to 6 pm and Friday 10am to 5pm! 
Mask policy
"Any individual who is over the age of 2 years and able to medically tolerate a face-covering shall be required to cover their nose and mouth with a mask or cloth face covering when in a public place and unable to maintain, or not maintaining social distancing of 6 feet. Customers are asked to wear face covers before entering the library except where doing so would inhibit the individual's health or where the individual is under 2 years of age." This policy will expire onJuly 1, 2021, unless renewed by the library board. This policy can be suspended at the discretion of the library director based on the recommendation by health officials
Approved by the library board on May 26, 2020
Renewed by the library board on May 24, 2021
The library will still be closed Saturdays.
Everyone will be required to wear PPE (masks) to enter the building (see mask policy above).
Maintain Social distancing (6 feet apart.
Limited access to public computers at this time.
The number of people in the building at one time will be limited to 25% of occupancy.
If needed, the director may limit the amount of time patrons may be in the building.
The Library Director may close the library on short notice, if there is a resurgence of the virus in our community or due to other issues related to safety/health issues arise, based on City, County, State, or Federal agency reports/recommendations.