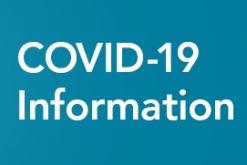 PLEASE CHECK FOR UPDATES REGULARLY!!
UPDATE 7/6/2021: We are excited to announce that we are open with limited service Monday through Thursday, from 10 am to 6 pm and Friday 10am to 5pm and Saturday 10-2pm!
Everyone NOT vacicinated is required to wear PPE (masks) to enter the building.
Maintain Social distancing (6 feet apart.
Limited access to public computers at this time.
The number of people in the building at one time will be limited to 25% of occupancy.
If needed, the director may limit the amount of time patrons may be in the building.
The Library Director may close the library on short notice, if there is a resurgence of the virus in our community or due to other issues related to safety/health issues arise, based on City, County, State, or Federal agency reports/recommendations.